Wellington Station Bus Interchange
Major upgrade works in 2022
More detailed information coming soon
Improved facilities & shelters, and a dedicated airport stop
Brand new wayfinding & visitor information
Electric bus charging station
Interchange closed overnight
Toilets, lifts, escalator, part of subway and both bus interchange buildings closed during overnight works.
Power will be turned off during overnight works. Buses will still stop at Wellington Station. Real time information signs will not be on. Use footpaths on Bunny Street or ramp to subway on Featherston Street to connect to the Railway Station. Toilets open in Railway Station.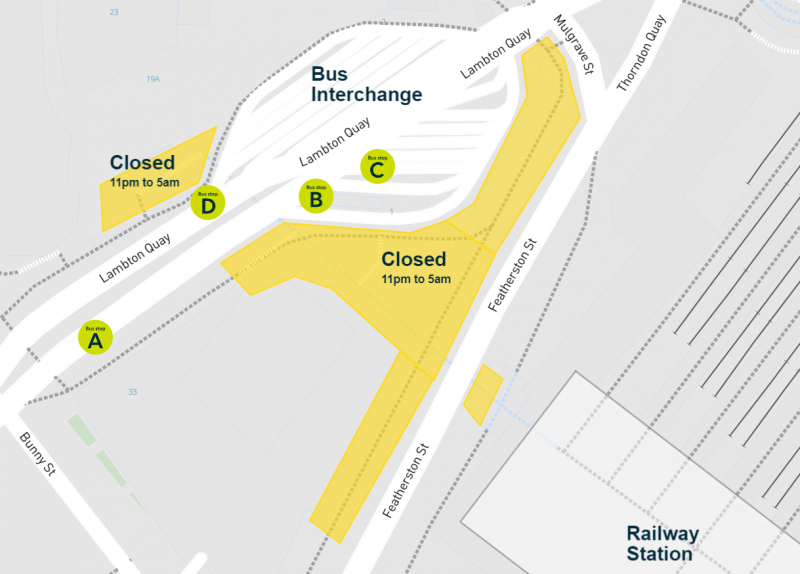 Questions or feedback
See service alerts and station signage for the latest information as this project progresses.
Need assistance? Our Contact Centre staff may be able to help.
Last published: Tuesday, April 26, 2022 at 3:44 PM