New platforms at Trentham and Wallaceville Stations
This marks the completion of the joint Double Tracking Trentham to Upper Hutt project. The completion of this will enable trains to travel in both directions without affecting each other. Double tracking will support a more efficient Wairarapa and Hutt Valley service and help to minimise delays on this busy section of line. In time, it will allow for more frequent trains.
New platforms are due to open to trains at Trentham Station and Wallaceville Station from Monday 15 November 2021.
Follow signage at the stations to find the correct platform.
For services towards Wellington City, use Platform 1.
For services towards Upper Hutt, continue to use Platform 2.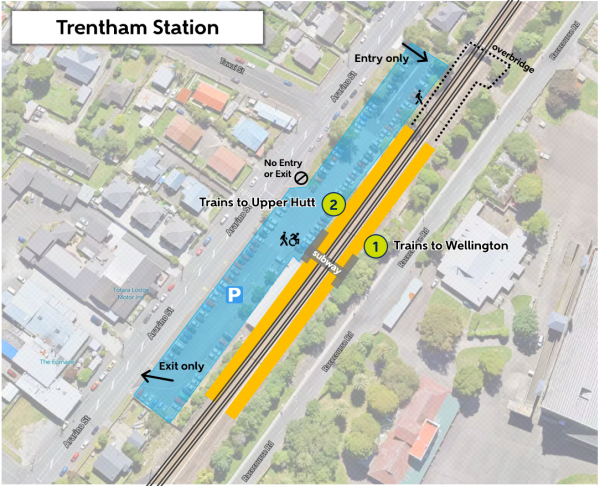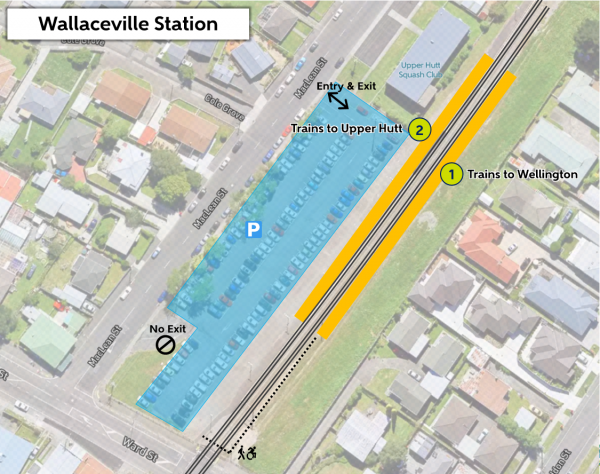 With the opening of these new platforms, you'll see improvements to your train service and at the stations. For passengers, this means increased resilience, security, accessibility.
We are doing our best to stay on track with progress, however COVID-19 uncertainty may cause delays as we rely on specialist teams to move around the country – if there are delays to this project completion, we'll let you know. Thank you for your patience.
For more information on the Hutt Valley Line projects, visit the KiwiRail website(external link).
Last published: Thursday, November 4, 2021 at 10:08 AM