New green machines
Metlink's electric bus fleet is expanding to over a hundred!
The increase in new EV's will take Metlink's fleet of electric buses to 108, significantly reducing its carbon footprint and taking Greater Wellington a step closer on its target of carbon neutrality by 2030. The new arrivals will increase the EV fleet proportion to 22% by 2023 which, is high by international standards.
As these buses are introduced into service, we'll be saying goodbye to older diesel buses.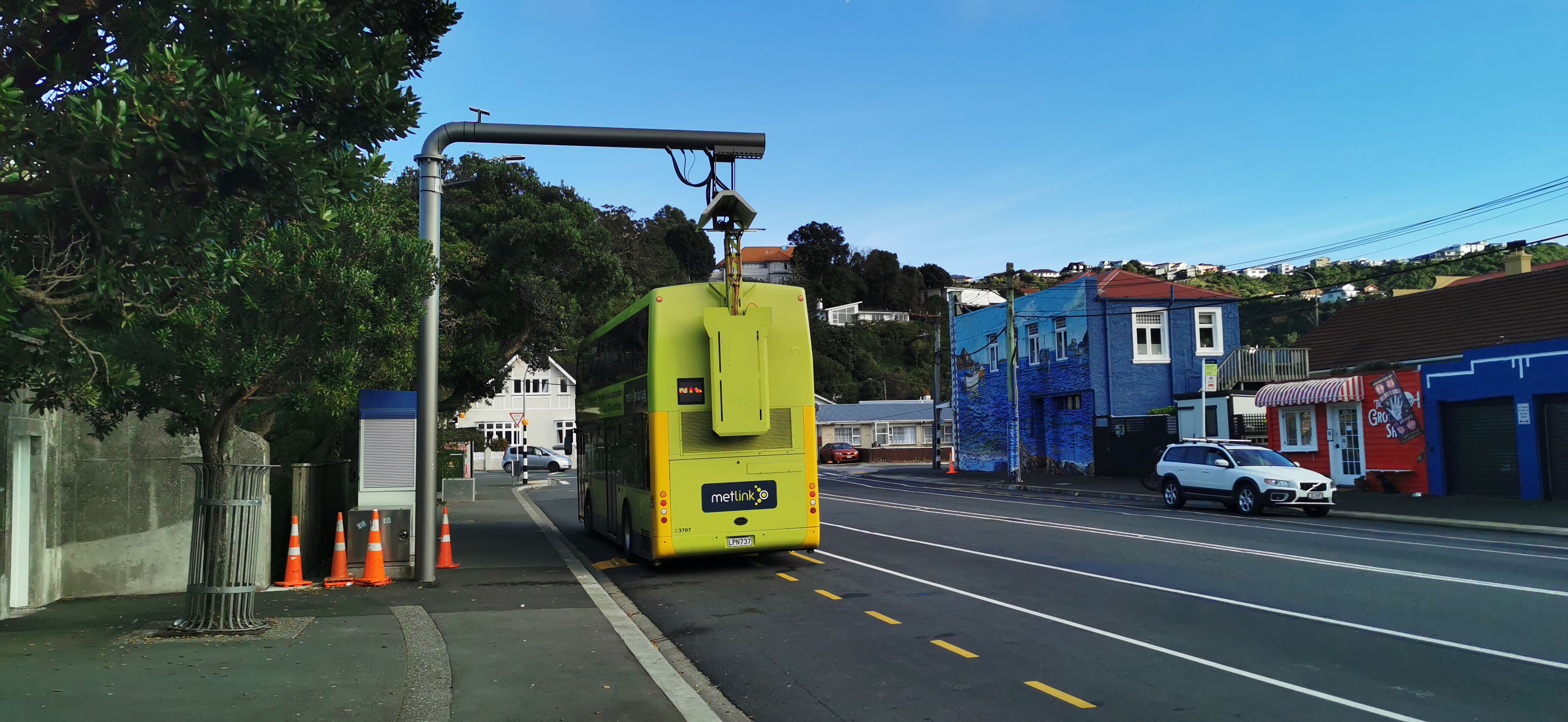 How are we tracking?
Wheels are in full motion for the delivery of our new electric buses, and we aim to get there by 2030!
In November 2021, of the 445 buses in Metlink's fleet in and around the Wellington Region, 38 are electric vehicles (making up 8.5% of the fleet).
Keep an eye on our progress:
From July 2018, Tranzurban has been operating 10 electric double decker buses mainly on Route 1
At the start of September 2021, 25 single deck electric buses were added to Route 2 on the Metlink bus network by NZ Bus
By the end of 2022, 31 more EV's will be in service. Tranzurban will have these operating on our Route 1, 7, 23 and 32x.
Throughout 2022 and 2023, NZ Bus is planning to roll out an additional 42 more EV's. Stay tuned for which routes you'll see these on.
EV facts and figures.
Electric single deck:
The new buses are 3-Axle, 75 passenger battery electric buses
The model is eT12-max: 'e' for electric, 'T' for twin rear axle, 12 for 12 meter base chassis length, and 'max' representing the extended range
A fully depleted battery will take approximately 5 ½ hours to charge
The buses can operate through the day and are slow charged at night, or vice versa
Full climate air conditioning is fitted in these vehicles
Bike racks are fitted on each vehicle
These buses are the first to provide 2 wheel chair positions opposite each other at the front of the bus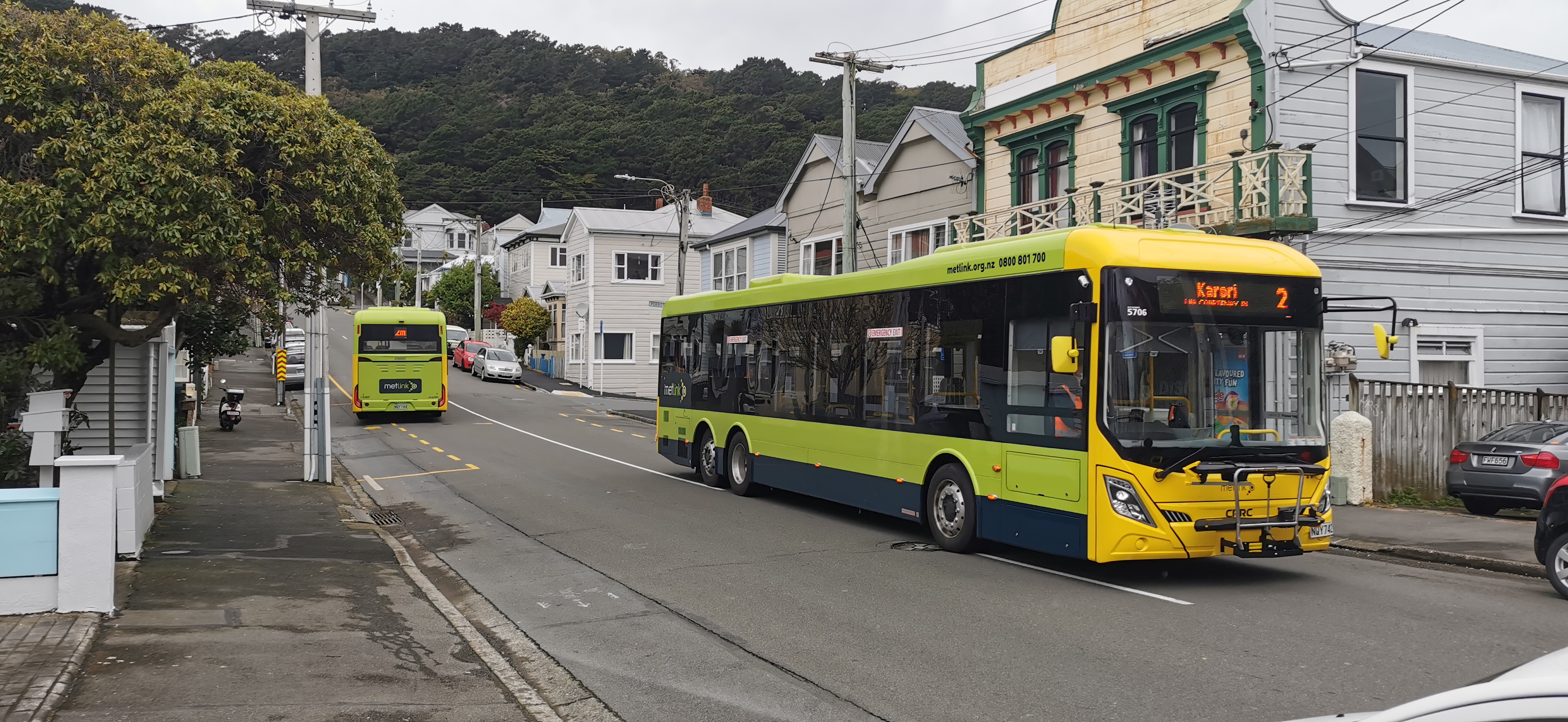 Electric double decker:
The new buses are 2-Axle, 90 passenger battery electric buses
The model is UT200RHDF. Buses are 10.5 meter long (22% less than a standard large bus)
The buses can operate through the day using a fast charging system. Currently we have an operational fast charger at Reef Street, Island Bay with another to be installed at Lambton Interchange in early 2022.
A 7 to 10 minute Fast Charge time provides around 3 hours operation with additional depot slow charging between duties
Bike racks are fitted on each vehicle
A 1080kW charger will be installed at the Grenada bus depot in late 2021/early 2022
A 450kW charger will be installed at Lambton Interchange early 2022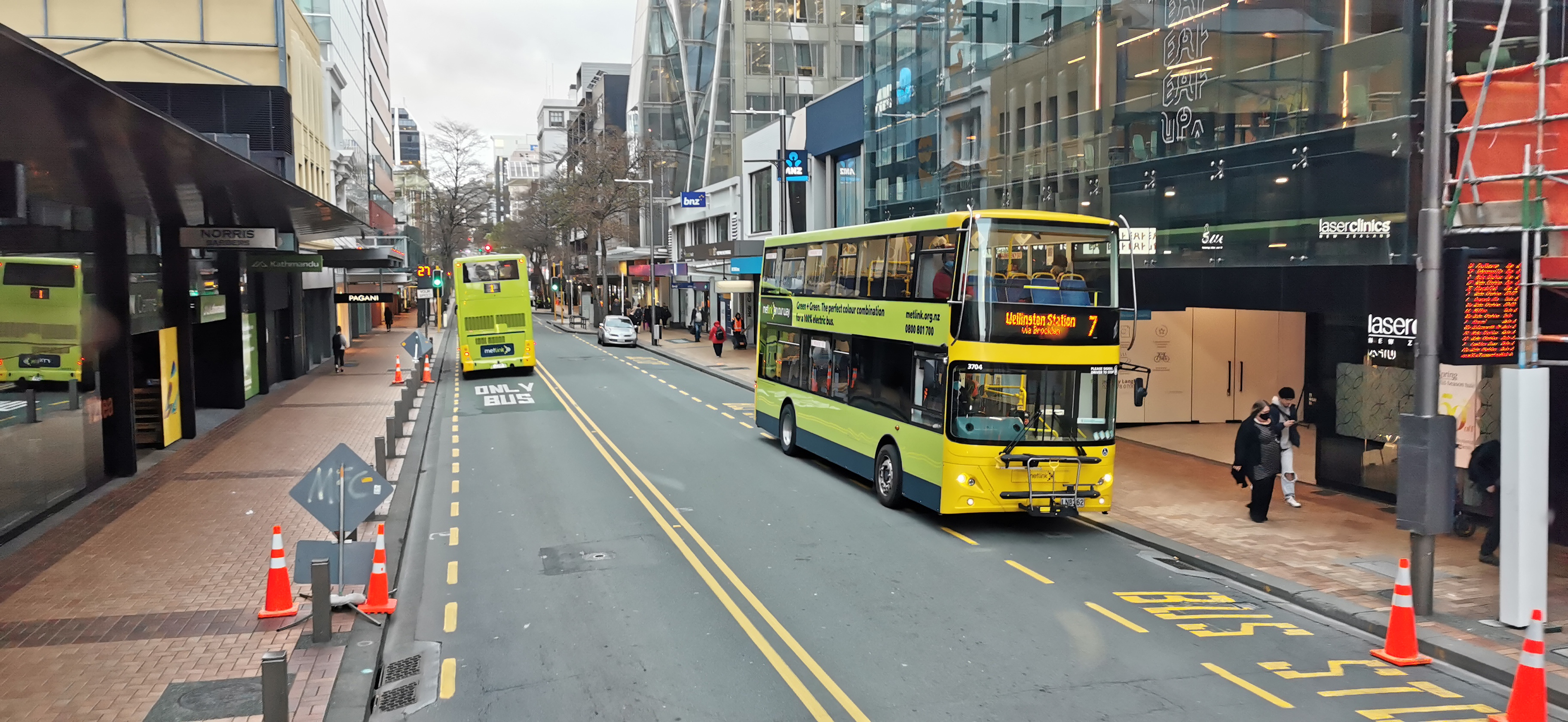 More about the strategic priorities.
The Council has adopted the Greater Wellington Regional Public Transport Plan (RPTP) 2021-2031, which is a blueprint for mobilising greener, more sustainable and more customer friendly public transport in the region.
The RPTP's core priorities are contributing to the regional target of a 40% increase in active and public transport 'mode share' by 2030, the decarbonisation of the public transport fleet by 2030 including all electric buses on core services, and continuing to improve customer experience across all aspects of the network, including integrated fares and ticketing, advanced electronic information and Total Mobility Service provision.
One of the key performance measures for these targets is the contribution to a 30% reduction in regional transport-generated carbon emissions by 2030.
The mode share of active travel and public transport target is set at a level to reflect aspirations for good, affordable and healthy travel choices as well as the reduction in emissions.
Last published: Tuesday, November 30, 2021 at 4:38 PM