Improving the Wairarapa Line
Regional Investment
GWRC has welcomed significant investment in the region's railways, with New Zealand Transport Agency (NZTA) announcing $193 million in funding to improve the infrastructure and capacity on the region's rail lines. This includes $96 million in track renewals, largely on the Wairarapa Line.
As you may have noticed there has been an increase of services being replaced by bus, which is because the track renewal project has begun. To further facilitate ongoing works, Sunday services will either be changing times or be replaced by bus. Please check the timetable before you travel.
For more information on the project you can also visit the Wellington Metro upgrade page on the KiwiRail website(external link).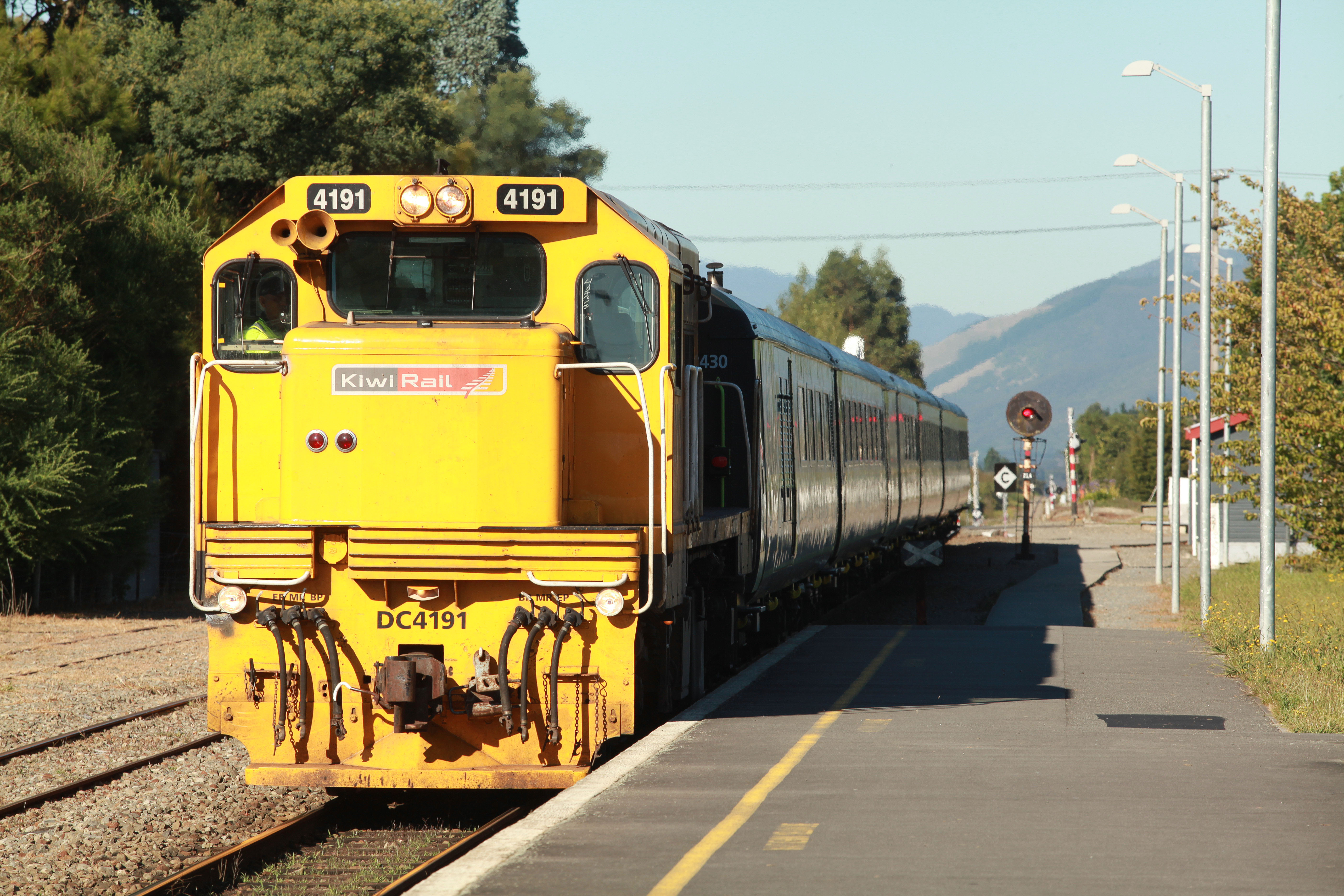 Performance & Capacity
Along with the speed restrictions on the line, Wairarapa services have also been affected by inconsistent running times of services and congestion once the services arrive on the Hutt Valley line. To help with reliability, we have implemented a few changes to the timetable.
Our timetable changes have focused on slight changes to running times, and the new timetables have more realistic running times. In the past, the running time of services was often longer than scheduled; for example, trains would arrive 15 minutes after arrival times shown on the timetable, due to speed restrictions or other factors holding services up. Time has now been added to particular spots where services have been losing time due to speed restrictions, plus we've been making travel times through certain sections more realistic.
This will also allow Wairarapa services to better slot into allocated spaces between services south of Upper Hutt, reducing conflict with Hutt Valley line services.
In April 2019, a larger 9-car Wairarapa Line service was introduced to allow more seated capacity for our peak commuters.
We have recently made some changes to the freight timetable, this appears to have made a difference as of Friday, 28 February and the week commencing Monday, 1 March. We are expecting further changes in 3 weeks from 21 March, these changes will further reduce the timing issues for services in the tunnel area.
Speed Restrictions
Train drivers are instructed to reduce speed on some parts of the track or the whole track if there is damage or repairs are underway. This is to ensure passenger and train crew safety. It often means that services don't run to the scheduled timetable and impacts on later services on the line. Matangi trains can travel at speeds of around 100km/h. Speed restrictions can reduce speeds to 40km/h or slower. After an earthquake or weather event the trains may be instructed to reduce speed to 40km/h to ensure there has been no damage to the tracks.
Current speed restriction notices
Wairarapa Line: There are ongoing speed restrictions on the Wairarapa line while maintenance work on the track continues. We are working with KiwiRail to reduce the ongoing impact to customers, but it is likely that there will be speed restrictions on the line for the foreseeable future. To reduce the impact on journey times we have recently removed the need for trains to stop at Maymorn and Matarewa stations unless there are customers on the platform or want to disembark from the train.
Last published: Tuesday, February 1, 2022 at 10:07 AM