New green machines
Metlink's electric bus fleet is growing
Metlink is expanding its electric vehicle fleet. This programme reduces the carbon footprint of the bus fleet, bringing Greater Wellington a step closer to achieving carbon neutrality by 2030.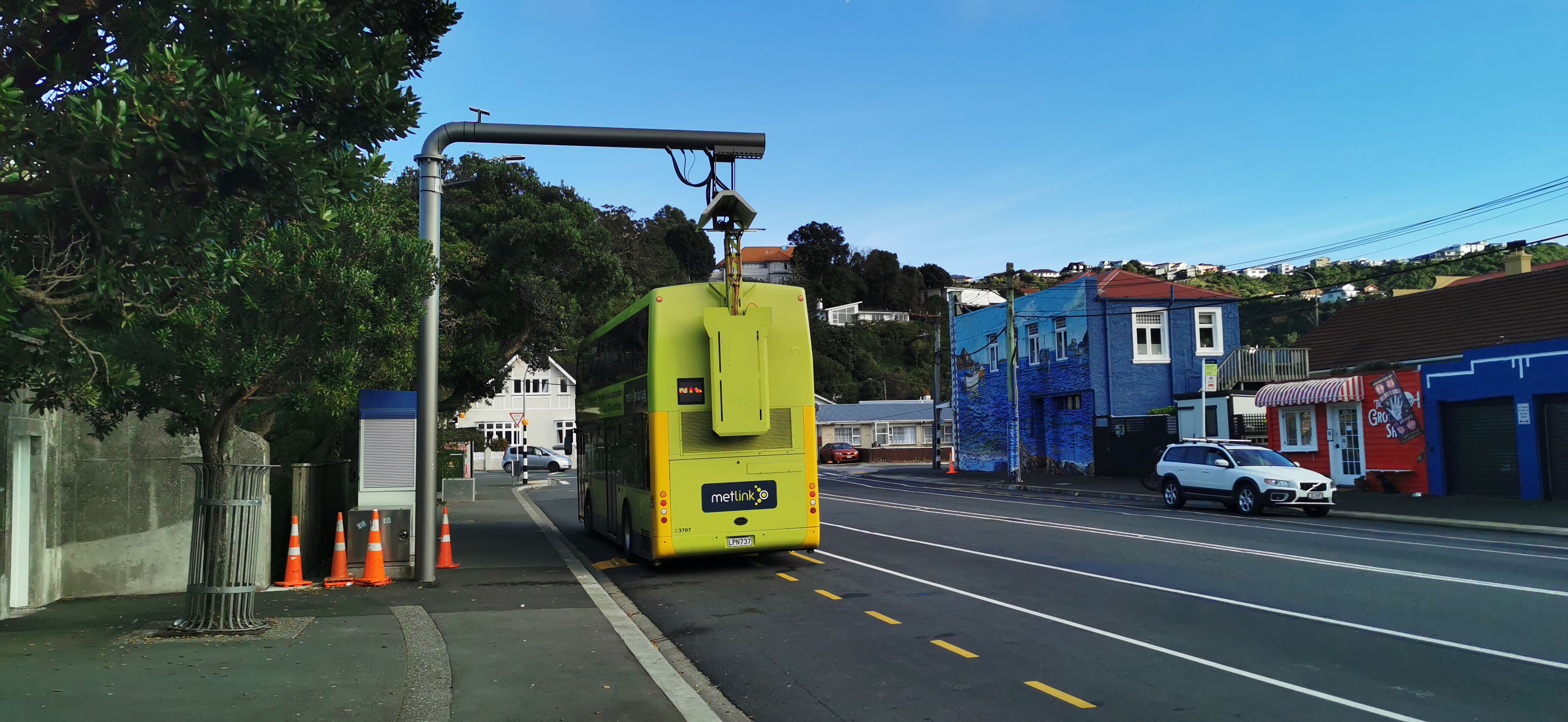 How are we progressing?
In December 2022, we reached an exciting milestone. 21% of Metlink's fleet is now fully electric – that's 94 buses!
Metlink's goal is for all core bus services to be electric by 2030, and to have an emissions-free fleet by 2035. Nine more buses will be arriving in 2023. We are tracking our progress towards bus fleet decarbonisation, and report on our emissions performance every year.
So what effect is this having?
Our latest annual report, released September 2022, shows that Metlink's new electric buses have resulted in cleaner air on the Golden Mile, and reduced emissions across the whole bus fleet.
Read on to find out how Metlink is helping Wellingtonians breathe easier, and reducing the region's carbon footprint.
Milestones
July 2018 - Tranzurban started running 10 electric double decker buses mainly on Route 1
September 2021 - 25 single deck electric buses were added to Route 2 on the Metlink bus network by NZ Bus
February 2022 - Route 2 was the first route to be fully electric
April 2022 - 16 single deck electric buses were added on the Metlink bus network by NZ Bus.
May 2022 - Tranzurban's 21 electric buses started running on Route 1 and some trips on Routes 7, 23 and 32x
June 2022 - 10 single deck electric buses were added by NZ Bus.
July 2022 - a total of 71 electric buses in operation. 51 electric single deckers (NZ Bus) & 20 electric double decker buses (Tranzurban).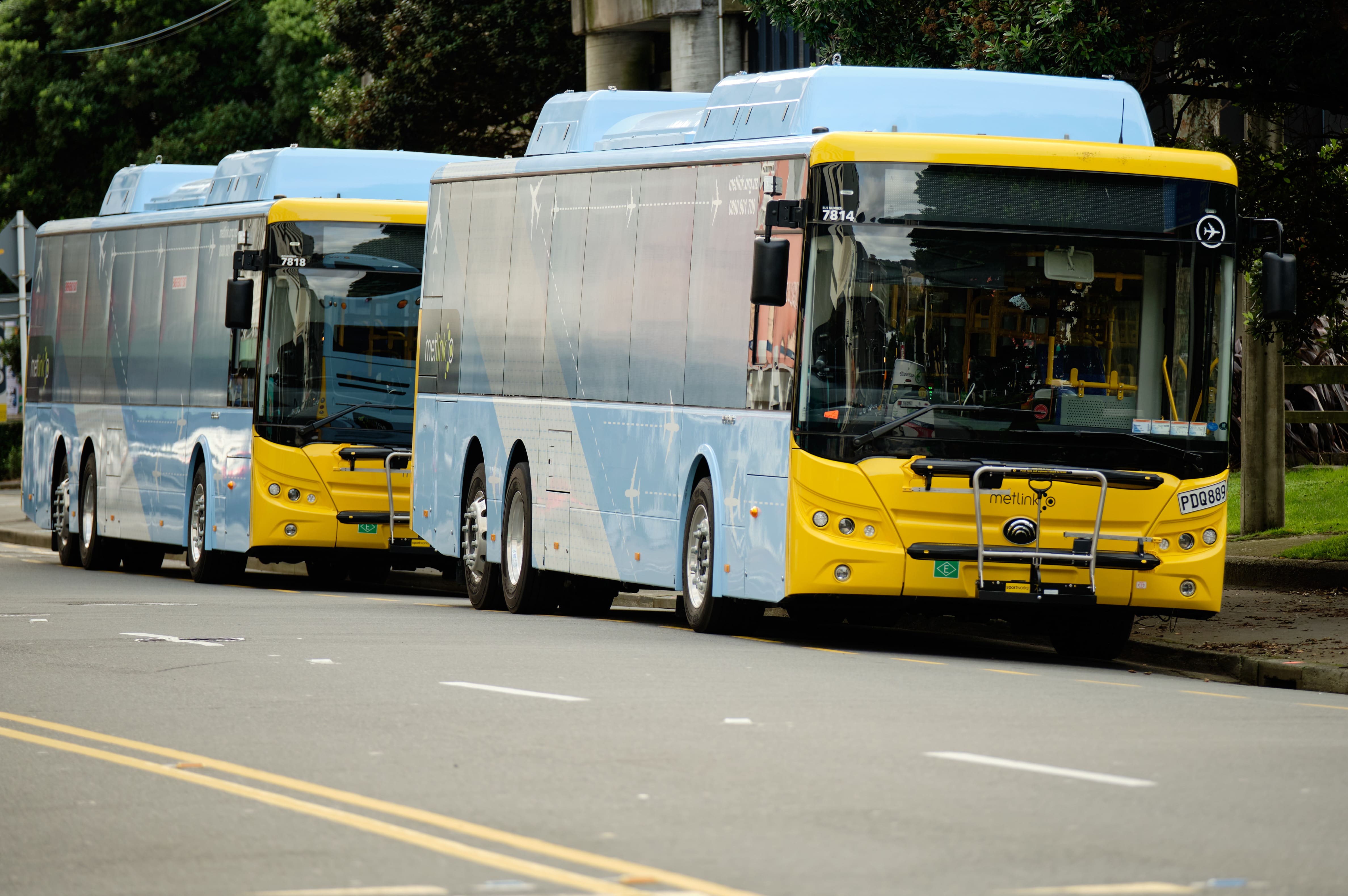 The AX fleet is made up of 3-Axle, 70 passenger battery electric buses
The model is Yutong E13
The buses can operate through the day, and are slow charged at night
Full climate air conditioning is fitted in each vehicle
Each bus is fitted with additional luggage stowage over the front wheel arches and opposite the rear door, to suit airport passengers
Each bus has a single wheelchair position and is fitted with a bike rack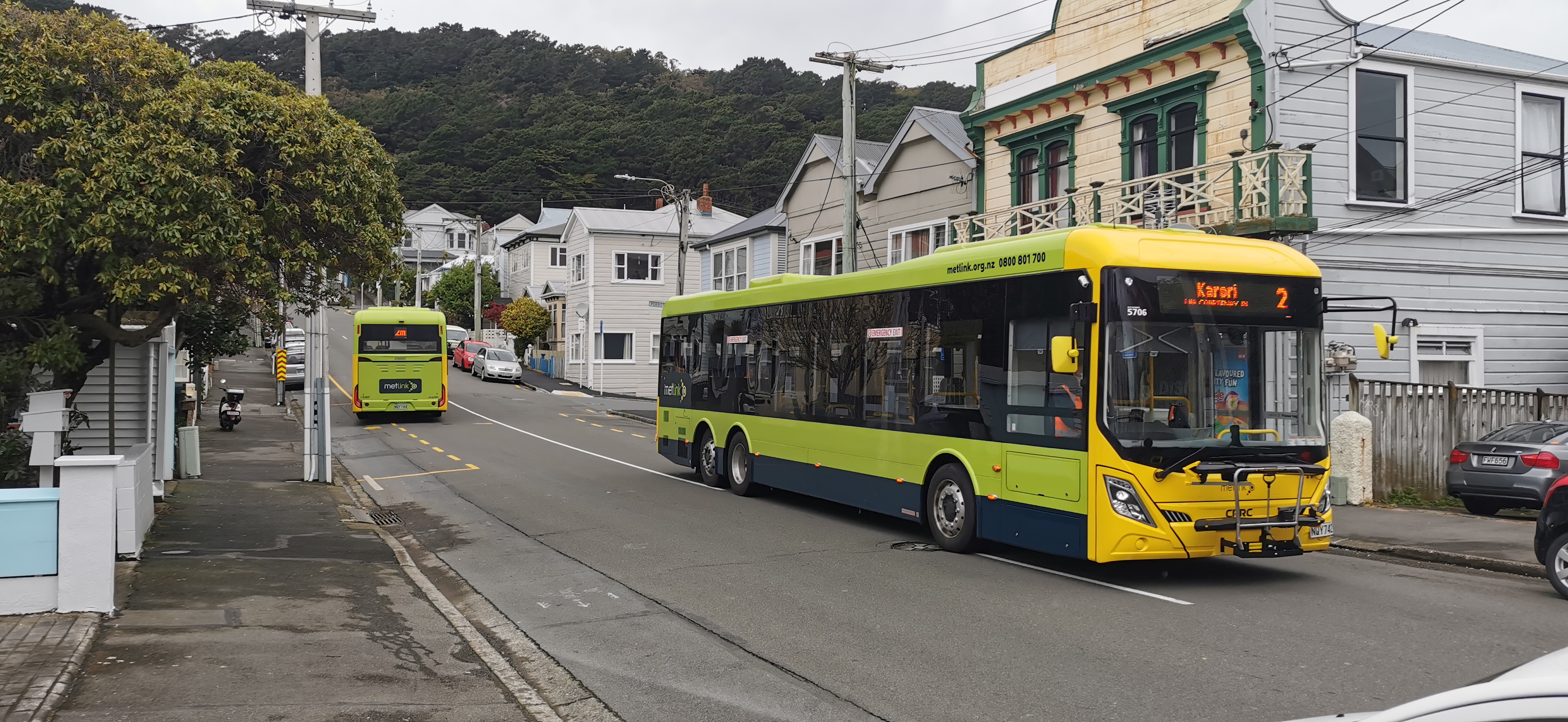 These are 3-Axle, 75 passenger battery electric buses
The model is eT12-max: 'e' for electric, 'T' for twin rear axle, 12 for 12-metre base chassis length, and 'max' representing the extended range
A fully depleted battery will take approximately 5 ½ hours to charge
The buses can operate through the day and are slow charged at night, or vice versa
Full climate air conditioning is fitted in these vehicles
Bike racks are fitted on each vehicle
These buses are the first to provide 2 wheelchair positions, situated opposite each other at the front of the bus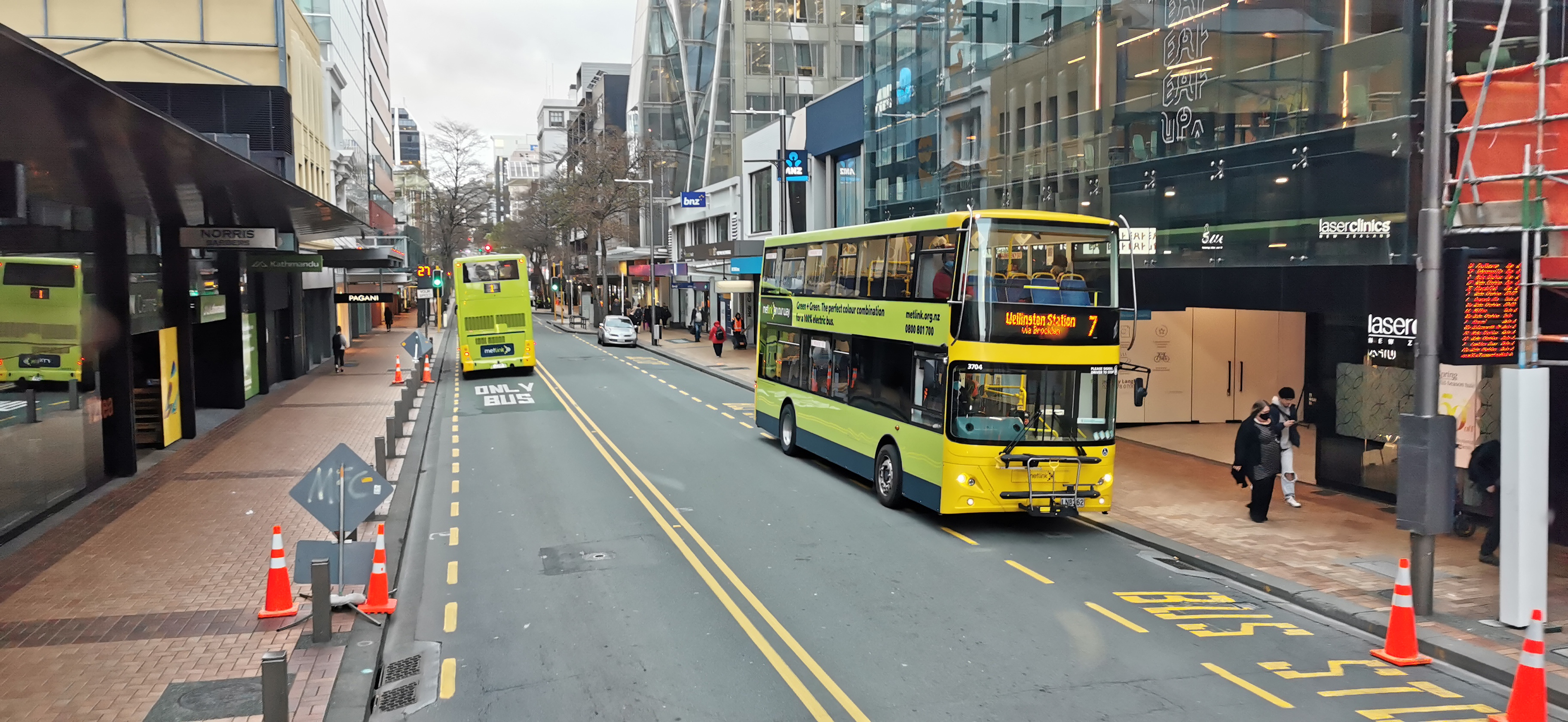 These are 2-Axle, 90 passenger battery electric buses
The model is UT200RHDF
They are 10.5 metres long (22% shorter than a standard large bus)
These buses can operate through the day using a fast-charging system
Seven to ten minutes of Fast Charge time provides around 3 hours of operation with additional depot slow charging between duties
Bike racks are fitted on each vehicle