Customer etiquette
Metlink supporting passengers, bus drivers and train crew with onboard etiquette campaign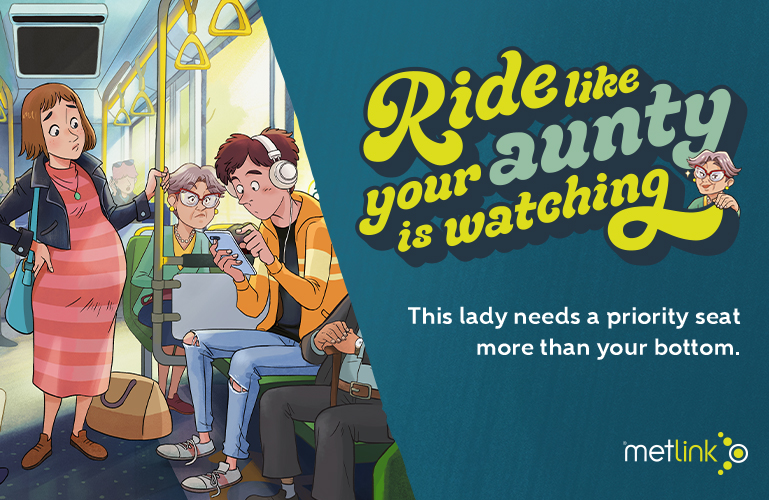 A Metlink campaign aiming to create more pleasant journeys for customers and frontline staff by reminding passengers of onboard etiquette is being rolled out across its network.
Metlink General Manager Samantha Gain says its launch is well timed with Metlink's two largest operators making significant progress on recruiting new drivers through individual recruitment campaigns and newly opened pathways for immigration.
"We know that 'thank you driver', a great local feature of Wellington's bus network, is widely heard and there are a few other simple things we can all do to support fellow passengers and all our frontline staff, especially newly employed drivers in their new working environment".
Alongside thanking onboard staff and drivers, with COVID still around the campaign also encourages good hygiene habits, creating space for others and giving up priority seats among other messages.
Each message was devised alongside operators and using passenger feedback from Metlink's complaints database.
The instruction to 'ride like your aunty is watching' features on each concept and is drawn from insight that good behaviour is exhibited when a senior family member is around.
"We want people to smile when they see the illustrations and take a moment to think about others on their journey. With its relatable tone and clever illustrations, we're confident the messages will be well received," adds Ms Gain.
Metlink is considering introducing the 'Aunty' concept to more specific health and safety messages around safely using the stairwell in double deckers and reminders to fill the seats at the back of the bus first.
The creative executions are being installed in Metlink buses, trains, and the harbour ferries while digital signage at Wellington Station will also cycle through the set of key messages.
Metlink's 'customer etiquette' information campaign initially began in 2020 but was disrupted for two years due to covid. It cost $176,000 over 3 years, including design, production and installation across nearly 200 train carriages, over 450 buses, and three harbour ferries.
Ride like your aunty is watching
Campaign examples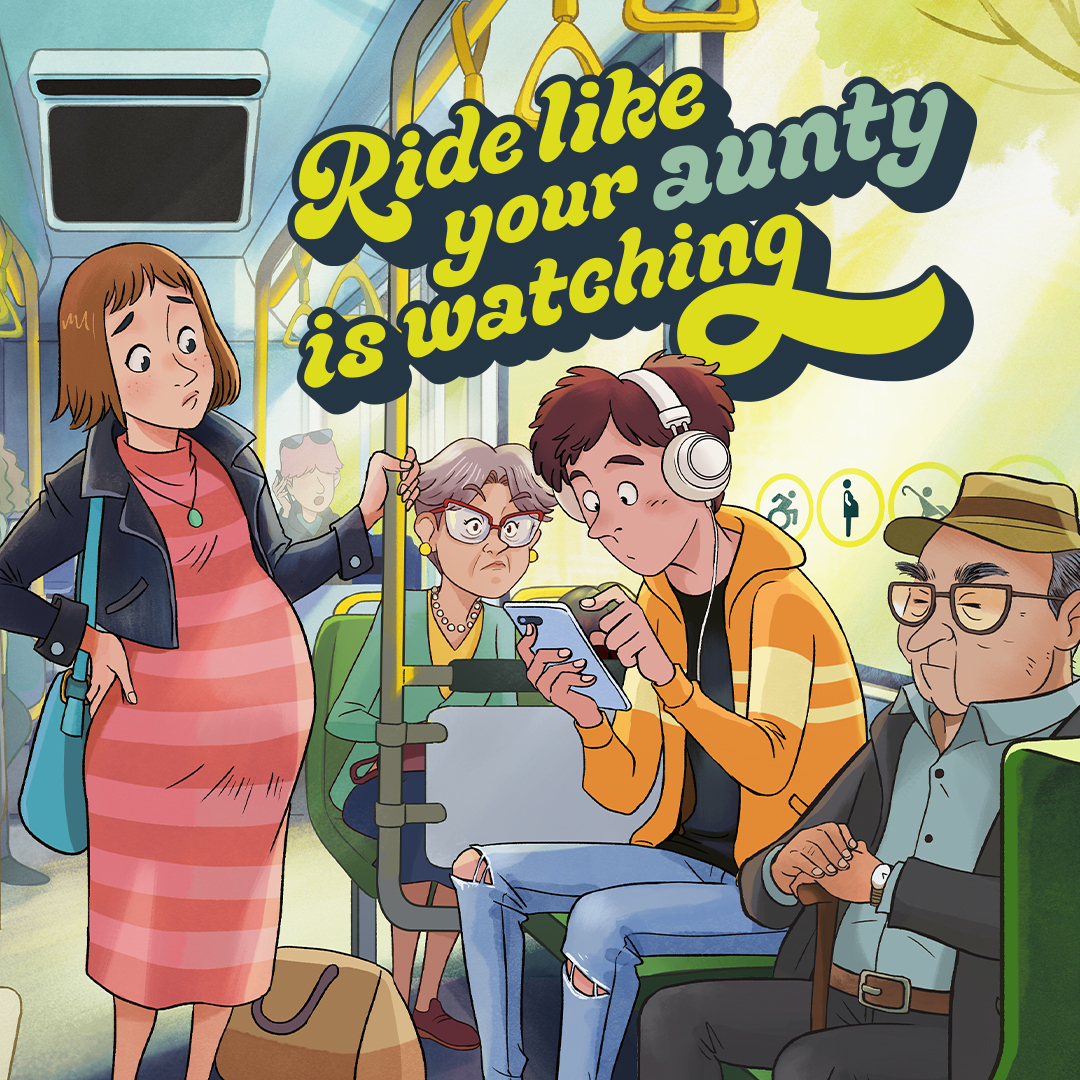 Good manners are always welcome on board.
It's always polite to give up a priority seat to someone who really needs it. It's what aunty would expect of you.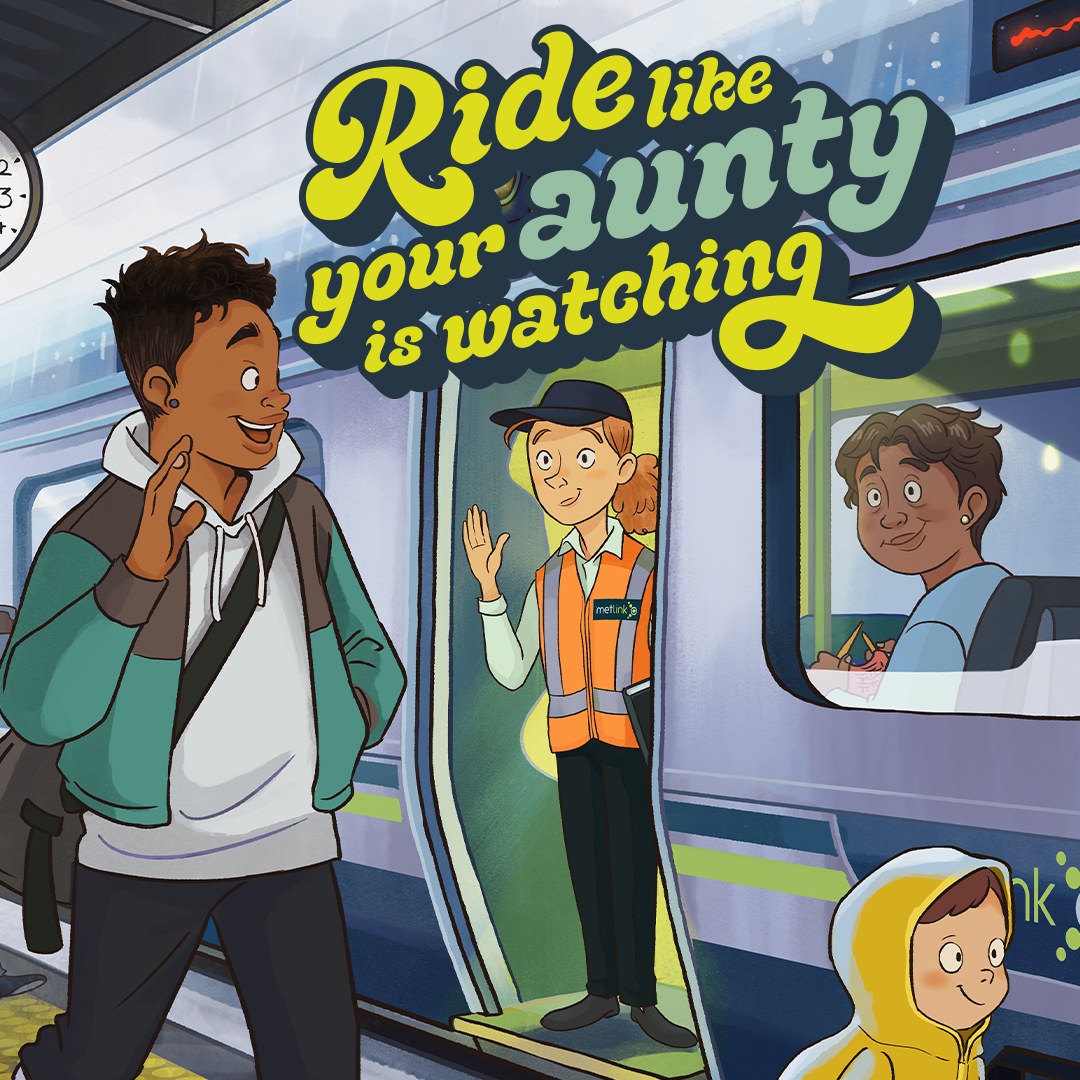 A little courtesy goes a long way.
Our crew always appreciate a 'thank you' when you hop off the bus or train. You'll make aunty proud, too.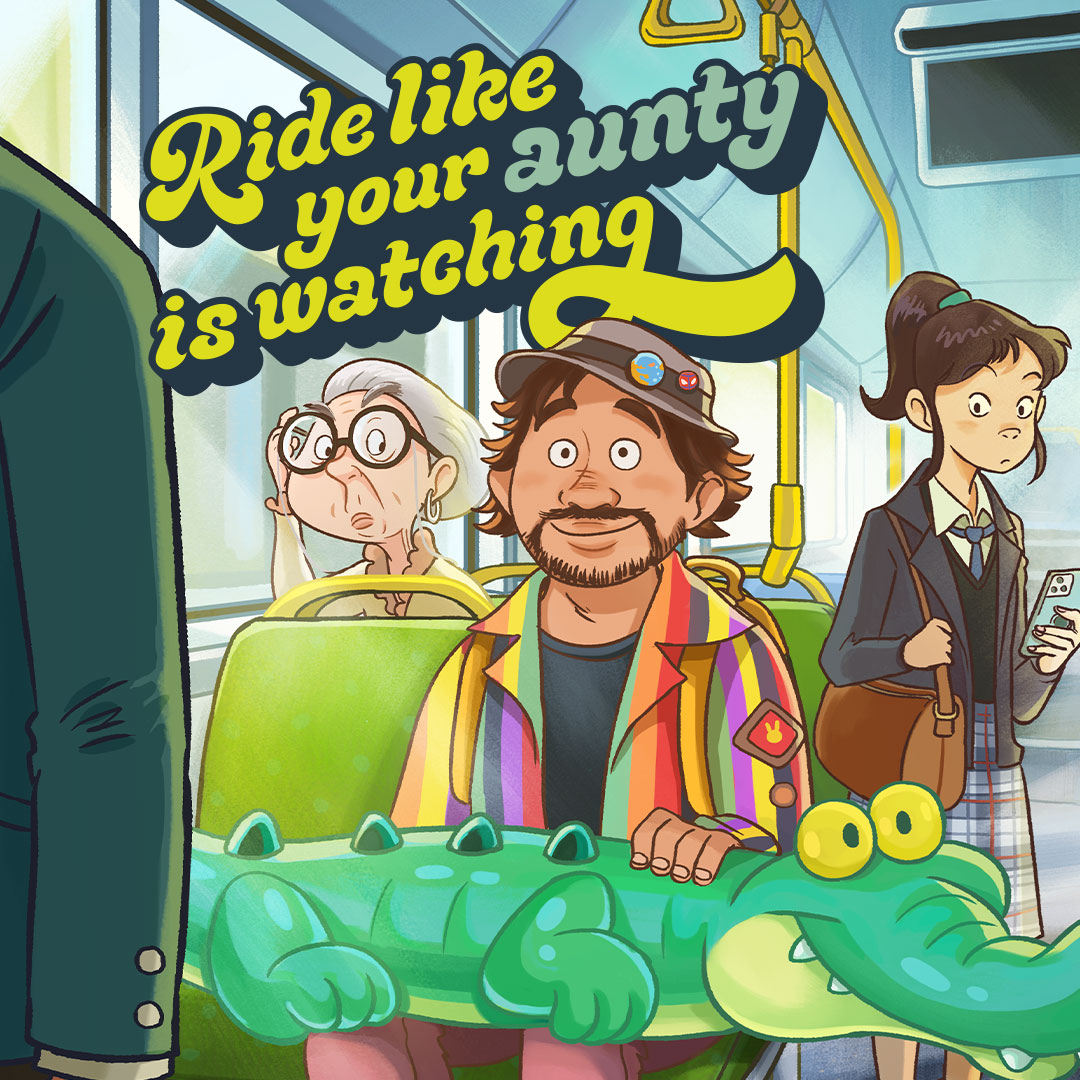 Ride like your aunty is watching.
If you have a habit of leaving bags or bulky things in the aisle, try to remember what aunty would say, and put them on your lap instead.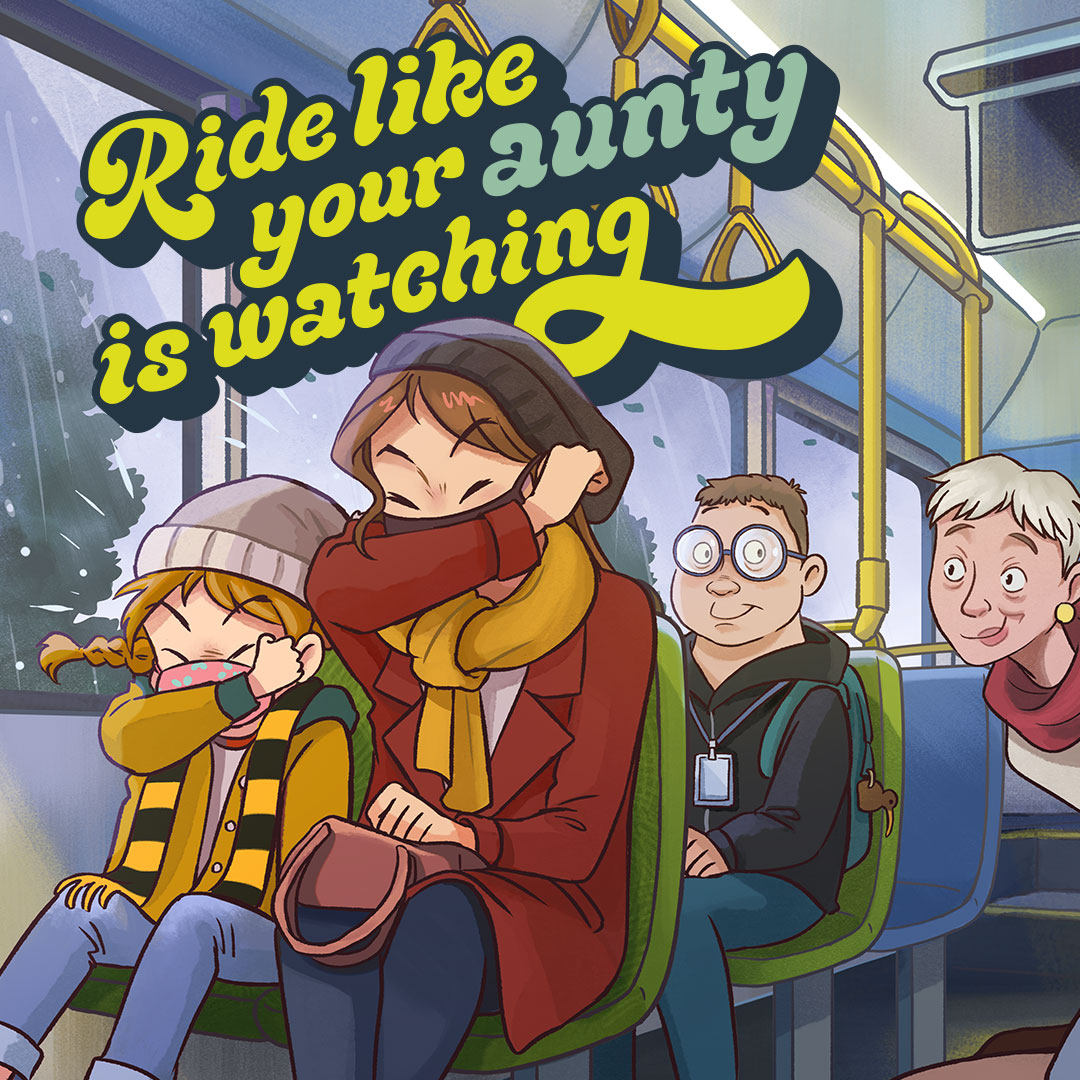 A little courtesy goes a long way.
When you feel a sneeze brewing, please aim it into your elbow, just like aunty taught you.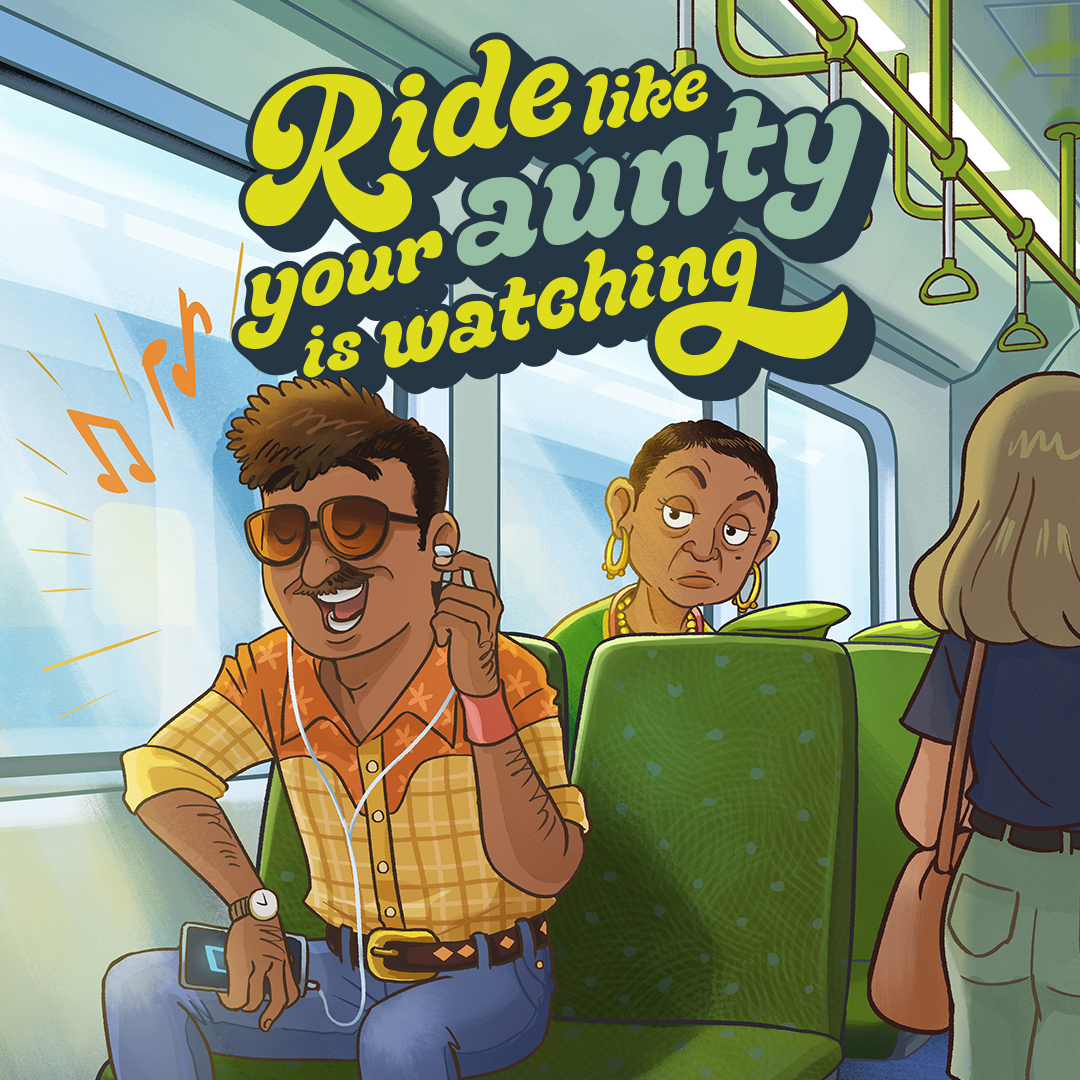 Good manners are welcome on board.
Enjoy your music, but please keep it to yourself while on board. Your aunty might be listening...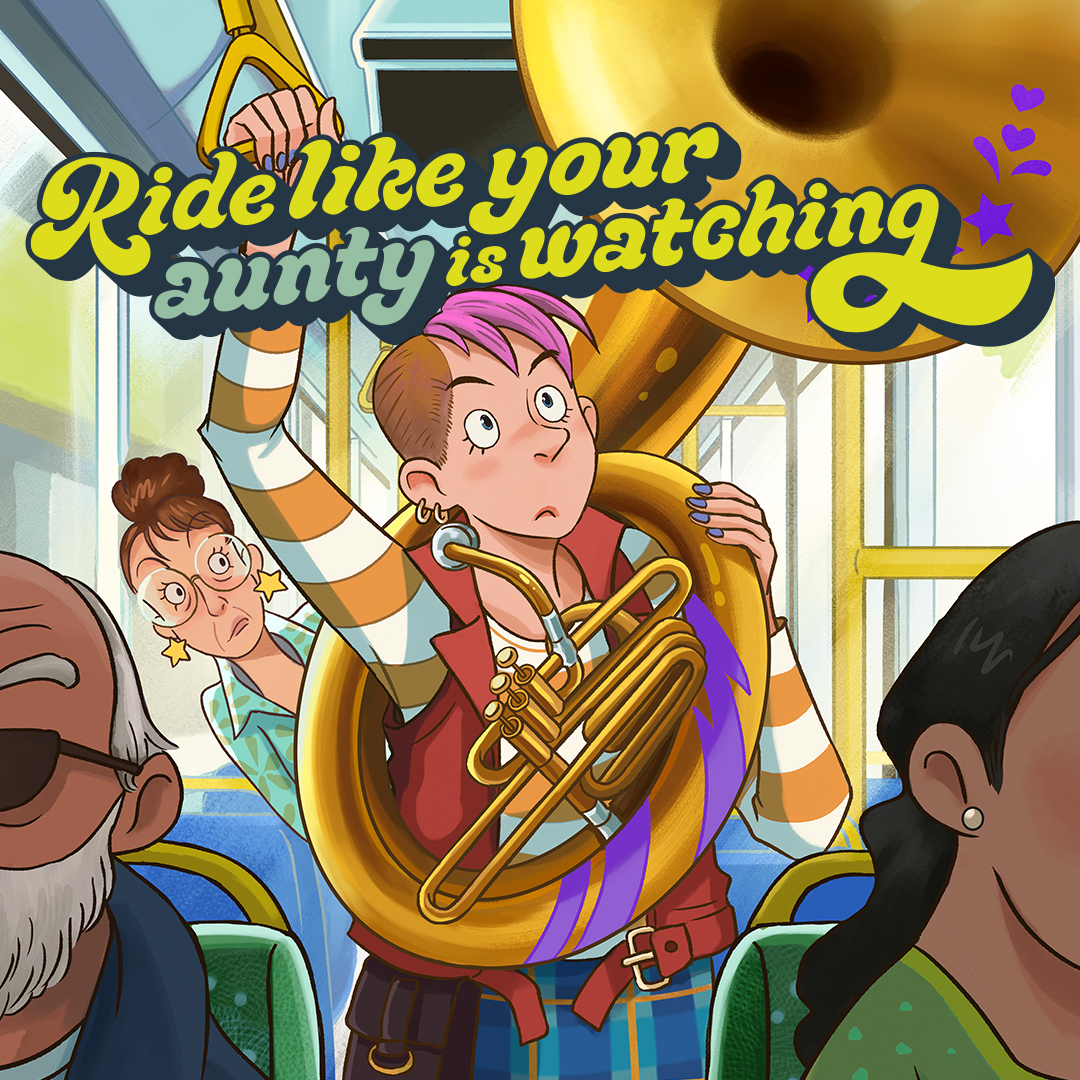 A little courtesy goes a long way.
You know how hard it can be to move through blocked aisles or doors. That's why aunty would like you to make a little space and let people past.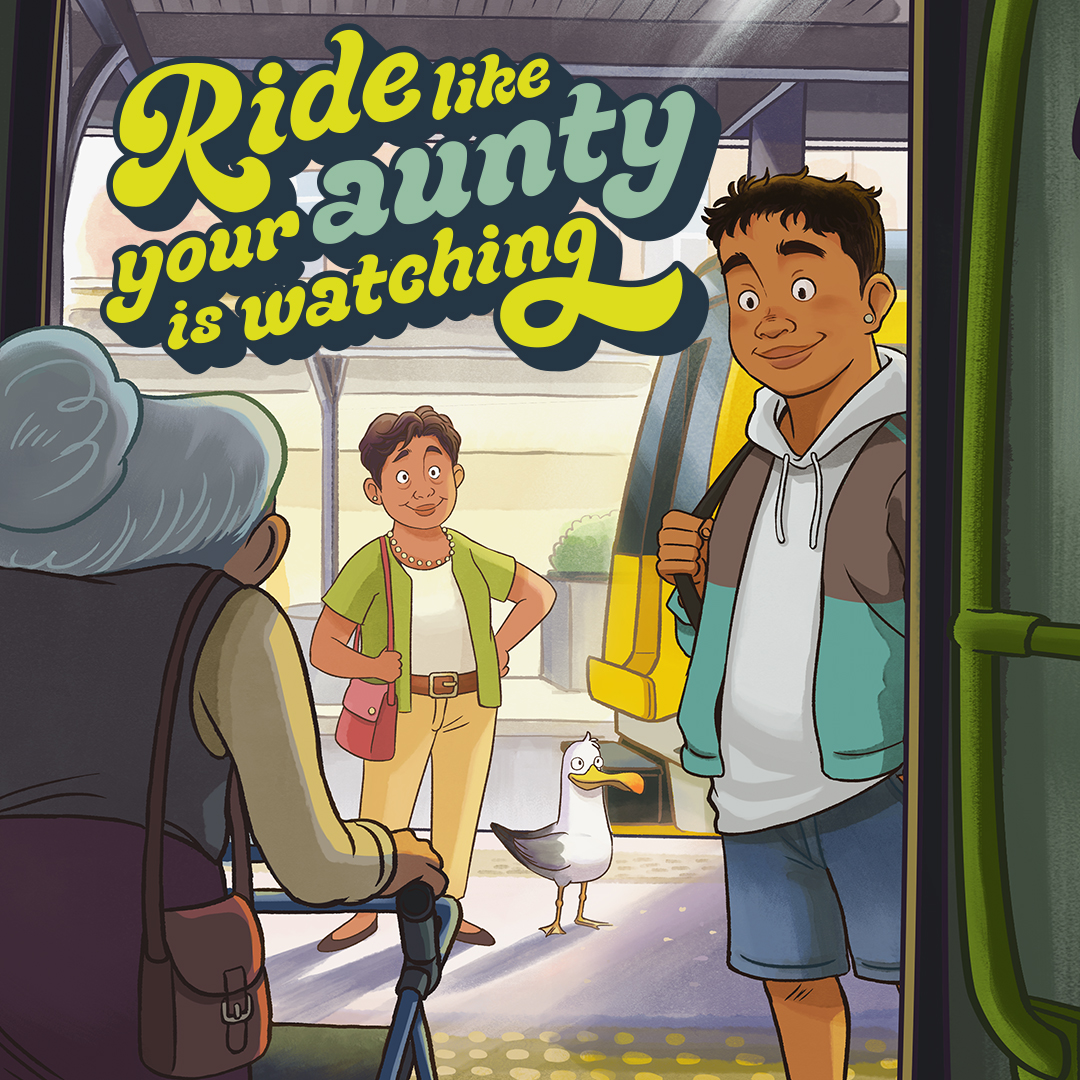 Ride like your aunty is watching.
Please let other people off before you get on. They'll appreciate it and so will aunty.
Last published: Friday, September 29, 2023 at 3:46 AM